My work (CVs/resumes) were selected for global trainings and career books.

In September and November 2016, September 2017, and March 2018 samples of my work were selected for international E-summits /training courses
Many tips on #CV and #LinkedIn as well as disclosure of my secret talent is available in the article about cvhjalpen, published February 2018.

Linked to digital version here:
June 2017, I earned my 2nd certification – MRW – Master Resume Writer. I am the only current MRW in Europe and one of 20 worldwide.

►To be eligible for the MRW, I needed a minimum of 5 years of professional experience in the resume (CV) industry. I also needed to submit "proof of my ability to write documents that are deep and rich in content" i.e. a portfolio that underwent a comprehensive evaluation by a Review Committee to determine if my resumes and cover letters met MRW standards for quality and excellence.
►Each client presentation had to include: #Statement of client needs and objectives, #Summary of resume writing strategy and rationale, #Client's original resume (and cover letter, if one was provided to me), #Final resume and cover letter that I wrote.
--► The MRW certification must be renewed every 2 years.
In December 2015, samples of my work were included in a new career book* by resume industry leaders.

I was very proud to have my work included with that of 50 professional resume writers "at the top of their game" in this new book by resume industry leaders (December 2015).

This book includes 80+ resume samples and two of those samples (100% of my submissions) were written by me!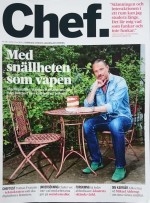 Number 25 issued Thursday, May 28th, 2015.

Read my tips (in Sweden's largest job-ads paper with 125 000 weekly readers) on resume writing (image to the right) by clicking on this link.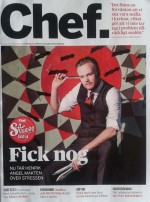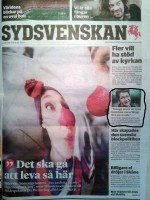 January 8th, 2015, I earned my first certification and became the first European ACRW certified resume (CV) writer.

I have completed a rigorous training program - where a minimum of 80%/test is required to pass 16 tests.

Having completed this high-level certification means that I have joined a group of about 100 ACRWs worldwide.

After the certification, I was hand-selected for an exclusive Guild of Resume Writers working with top executives around the world.